Hope everyones staying safe out there! Here's a quick list of 7 great home fitness equipment items on amazon right now that can help you stay in shape. Remember to follow my workout instagram for free daily workouts HERE
Mini Bands $17.65
Mini Bands are a great multi use piece of equipment. With these you can do a full body workout like the one on my instagram @arienworkouts. But primarily these are used for glute, legs and shoulder exercises. Minibands convient size make them great not hust for home but also travel use.
Resistance Bands $35.99
Resistance Bands can be a great substitute for not having heavy weights. Also you can do a lot of cable style exercises with the various attachments for the bands.
Foam Roller $24.95
Foam Roller and mobility kit is great for all your recovery needs. Recovery is an essential part of fitness that many people neglect. Take care of your body with this great product.
PowerBlocks $169
Powerblocks are great adjustable dumbbells. They save space and are quick to adjust to any weight you need. Comparable to individual dumbbell sets these are a steal at $169.
All in One Pack $65.99
If you're looking to save this bundle of exercise slider, resitance bands, mini bands and more is a great price.
Arien Smith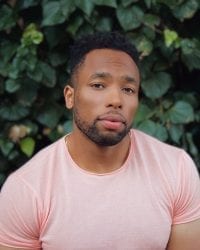 Arien is a web developer and personal trainer in Los Angeles, CA. He played college football at the UNC Chapel Hill, where he was a 290 lb offensive lineman. After graduating and moving to LA, Arien adopted a 100% plant based diet which he has followed for 3+ yrs. Arien's interest include sports, tech, sci-fi, fitness, design and more.